Wineries & Vineyards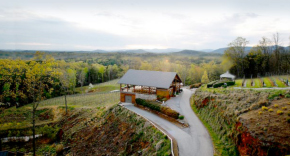 Wolf Mountain Vineyards
Situated atop a mountain ridge 10 miles from Long Mountain Lodge and surrounded by vineyards, The Winery at Wolf Mountain commands a spectacular view of the rolling foothills of the Appalachian Mountains.
The Old World ambiance of the Cellar and Cask Room sets the stage for hte labor-intensive protocols which focus on a less invasive use of gravity, minimizing the need for filtration. The Award-Wining wines are handcrafted with emphasis focused on making the highest quality wines possible.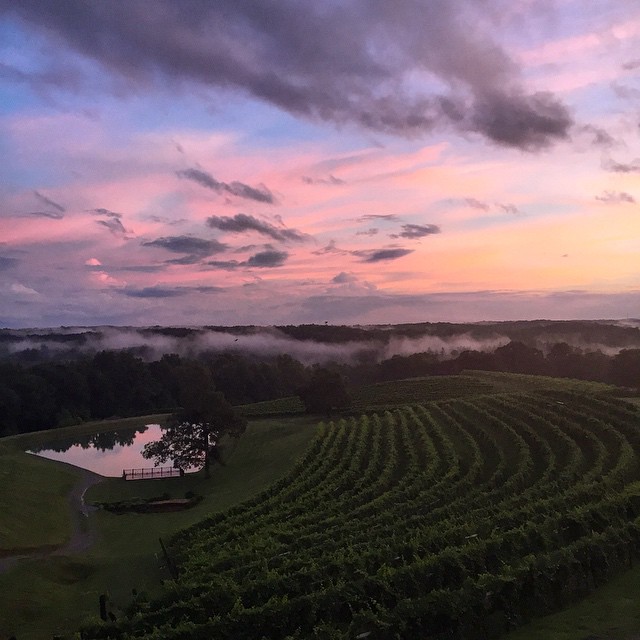 Monteluce Vineyards
Only 4.9 miles from Long Mountain Lodge and at the heart of the Montaluce Estate, the property boasts a modern 25,000 square-foot winery building. Reminiscent of a grand Tuscan villa, with sweeping views of the vineyards and mountains beyond, guests will discover here the Italian ideal of "La Vita Bella," or the beautiful life-centered around food, wine, and sharing.
On the winery's main floor, the handsome Tasting Room and beautiful restaurant Le Vigne offer a place to unwind and enjoy new and old-world Italian dishes alongside a thoughtful wine list that includes selections from the United States, as well as, Italy. On the lower levels, guests may observe the fine art of winemaking in our production facility that comprises more than 9500-square feet. In the fall of 2008, Montaluce will harvest its first grapes and our innovative gravity-flow winery will be fully operational.
Montaluce is dedicated to growing and making premium wines, which will compete, favorably with other premium wines around the world. They invite you to experience the beauty of the vineyards and taste the quality of the wines as Montaluce takes its place as one of the premium wine estates located on the Dahlonega Plateau, one of the truly unique emerging wine-growing regions of the United States.
Come tour and taste from the barrel with the winemaker, tour the vineyards with our vineyard manager, participate in Wine University, take a culinary class with our chef or simply sit back, relax and enjoy the wonderful world of wine and dining at Montaluce—the heart of North Georgia Wine Country.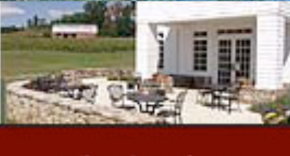 Three Sisters Winery
Three Sisters Vineyards & Winery is a small family farm situated in the heart of the Frogtown District in historic Lumpkin County, Georgia. Located 18 miles from Long Mountain Lodge, the farm's name was inspired by the property's spectacular view of Lumpkin County's Three Sisters Mountain. While no one knows the origin of the name of Three Sisters Mountain, local residents refer to its three distinctive peaks as Wild Cat, McBrayer, and Rattlesnake.
Three Sisters Winery began production in August of 2000 and is Lumpkin County's first bonded farm winery since prohibition (BWGA43). All of our family members are involved in the wine-making process. French & American oak barrels and stainless steel tanks are used in the production and aging of our estate wines. All of our wines are handcrafted from 100% Georgia-grown winegrapes from Lumpkin County's very first vineyard, using old-world traditions and the latest technology.
The 184-acre farm vineyard features Cabernet Franc, Merlot, Cabernet Sauvignon, Pinot Noir, Pinot Blanc, Touriga, and 3 distinctive clones of Chardonnay-as well as the French-American hybrid, Vidal Blanc, and the East Coast's popular Native American varietal Cynthiana-Norton.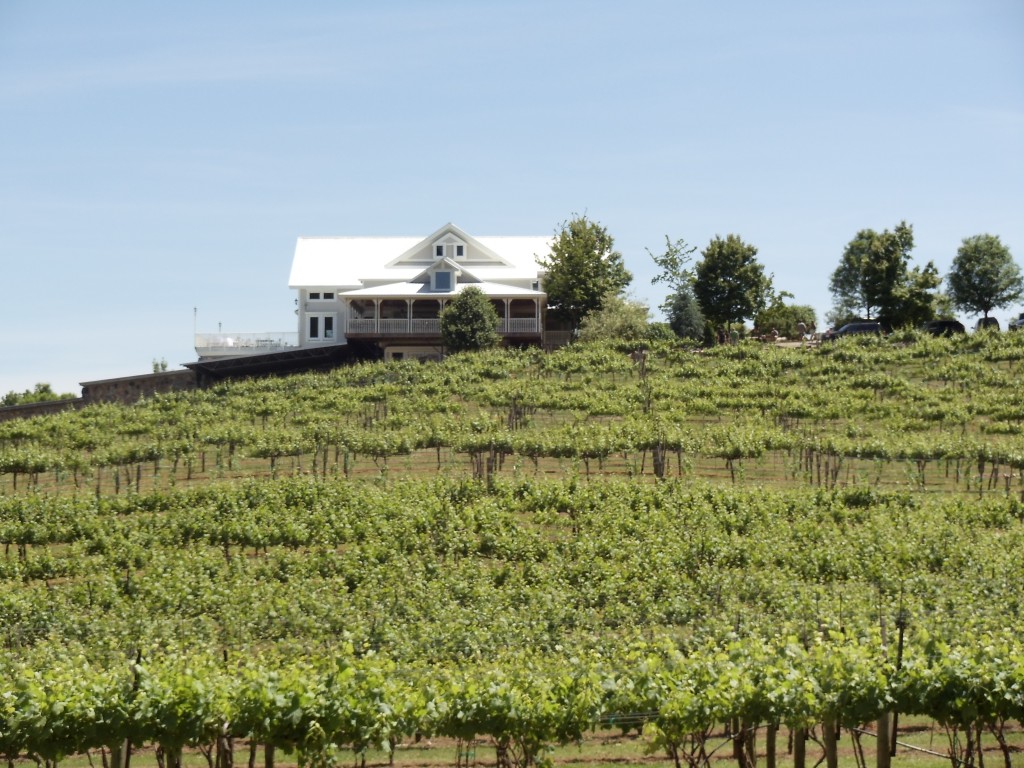 Frogtown Cellars
Frogtown is a 57-acre wine estate located 17 miles from Long Mountain Lodge at the foot of the Appalachian Mountains equal distance between Dahlonega and Cleveland Georgia. Frogtown encompasses 28 acres of vineyards and a tri-level gravity flow winery specifically designed to produce the unique wines made from Frogtown grapes.
In 1998, native Atlantans Craig and Cydney Kritzer founded Frogtown in a location carefully selected for quality wine grape production and outstanding mountain views, the Frogtown District of Lumpkin County, Georgia. After researching Frogtown's soil, diverse climates, and terrain, Craig divided the land up into separate vineyards. He planted different wine grape varieties based on the characteristics of each vineyard site. Frogtown is now home to 28 acres of vineyards planted to 15 different wine grapes varieties, both red and white.
Frogtown produces wines under the 'Frogtown' label and the 'Thirteenth Colony' label.
The Kritzer family invites you to come and relax on our deck with a glass of our wine and enjoy the views overlooking our vineyards, lake, and the North Georgia Mountains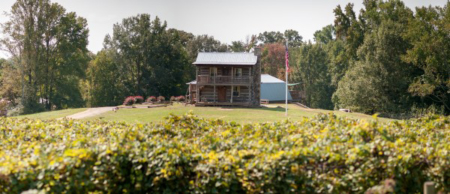 Cavender Creek Vineyards & Winery
Cavender Creek Vineyards and Winery, a small farm vineyard, located 10.7 miles from Long Mountain Lodge, got its start- with the volunteer help of family and friends- in 2007 with the planting of our two red grapes- Cabernet Sauvignon and Norton/Cynthiana- with the first harvest in 2009. The third plot- Petit Manseng, a small white grape- was planted in 2008 and premiers its first vintage in the Spring of 2011. Cavender Creek Vineyards & Winery endeavors to produce hand-crafted wines that reflect the personal attention to detail and "pampering"- from planting to bottling– afforded by a small farm vineyard.
Planned around an "old family farm" theme, Cavender Creek Vineyards & Winery features a c.1820 hand-hewn log cabin, disassembled and moved down from Tennessee.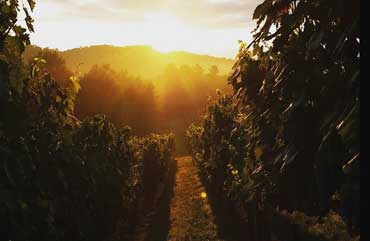 Kaya Vineyard & Winery
Enjoy some of our local cuisine on their covered deck with a glass or bottle of Georgia-grown wines, highlighted by a breathtaking 180-degree panorama view of the vineyards and the Appalachian Mountains.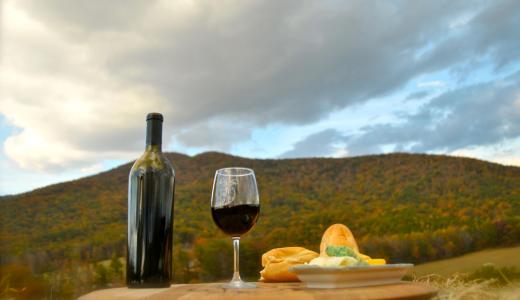 Accent Cellars
Accent Cellars celebrates a healthy relationship between man and nature through hand-crafted wines & ciders. Their passion is rooted in the privilege of being a part of the shared experience of enjoying a good bottle with good friends.
So grab a picnic, some good company, a bottle of wine, and settle into the good life.
Open daily and only 2 minutes from the Dahlonega town square.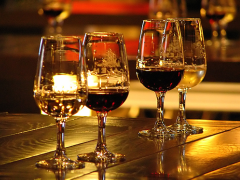 Tasting Rooms
Several tasting rooms/shops are located around thd Dahlonega Square featuring Georgia wines.
Start planning your getaway!
Discover the serenity of the North Georgia Mountains at Long Mountain Lodge. Have questions? Give us a call: (706) 864-2337
North Georgia Wineries From the Blog