Explore and Experience
Just minutes from the historic Dahlonega and
wineries, waterfall hikes, the Appalachian Trail,
cycling, shopping, and owner-run restaurants,
Long Mountain Lodge is the perfect choice for
your next getaway.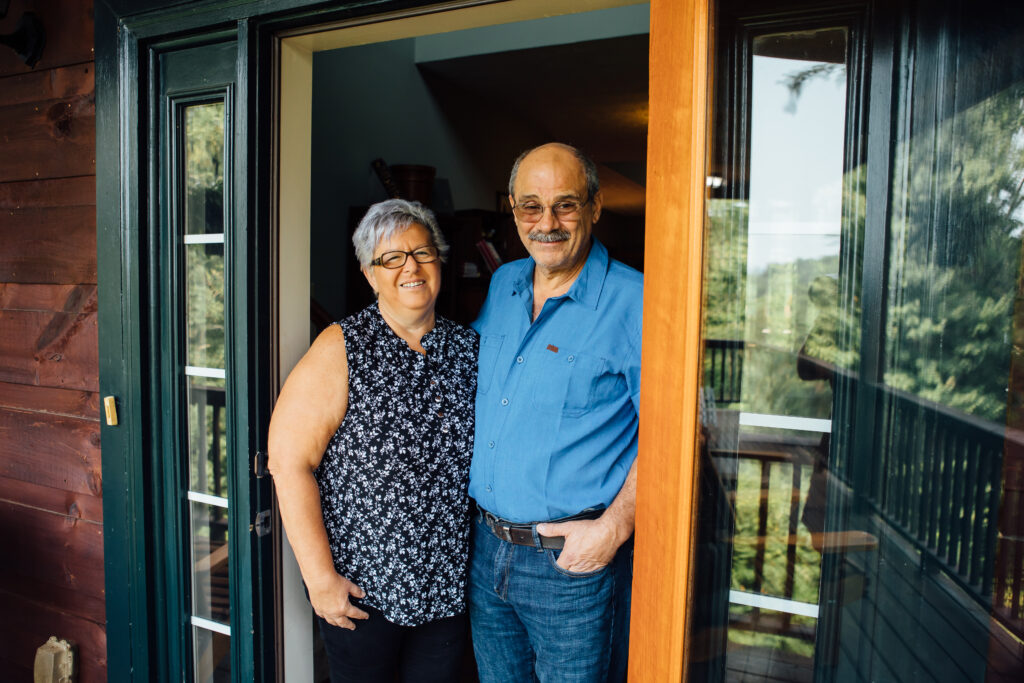 A note from the innkeepers:
We enjoy meeting wonderful people from all different places.
With our children now grown and out of the house and both of us retired from our professions, what a wonderful opportunity and natural progression to combine our love of family by managing a mountain lodge that brings families together.
We hope to see you soon!
Carmine & Anna Marie
Popular Guest Reviews
"Have never been disappointed here! Love the location, love the views… Can't wait till the next visit!"
Guest From Jackson, MS
Trip Advisor Review
"Wow, this lodge was so unique and fun! It was private, had a beautiful view, and was very homey."
"Accommodations and grounds are great. Very quiet and rural. Their breakfast is GREAT!"
Richard M.
Trip Advisor Review