Our Story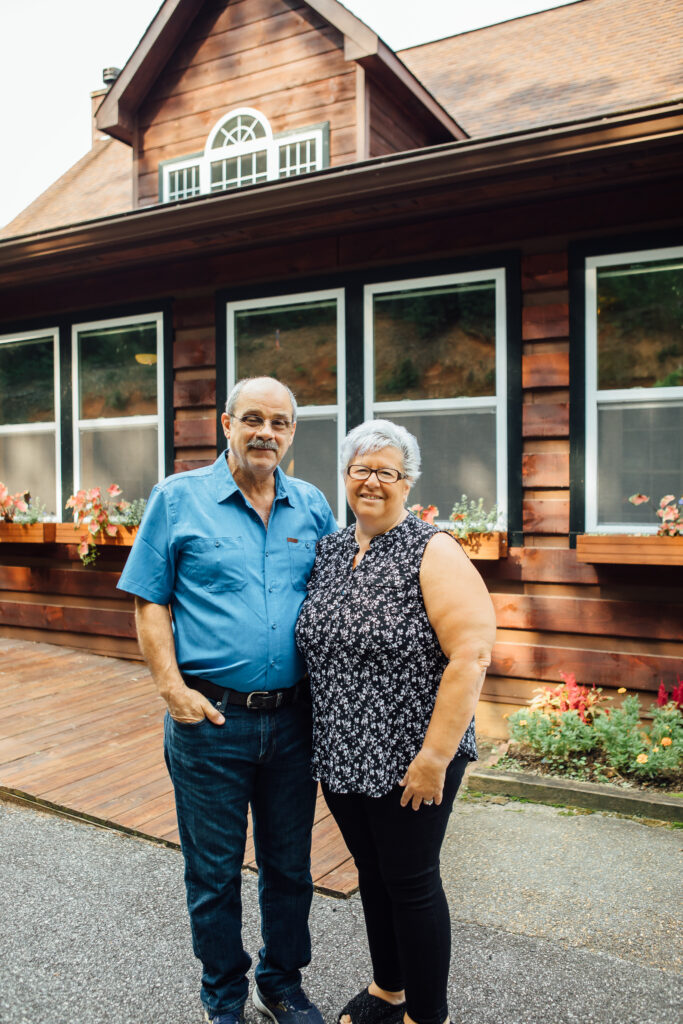 Meet the Innkeepers
How did two native New Yorkers like us come to be Innkeepers of this beautiful rustic mountain lodge? It was the combination of having a family of six children while we both maintained a professional career. Carmine building a successful family-owned Construction Company and Anna Maria, a dedicated career in nursing.
With our children now grown and out of the house and both of us retired from our professions, what a wonderful opportunity and natural progression to combine our love of family by managing a mountain lodge that brings families together.
We both enjoy new adventures and challenges. So when we set out on the next chapter of our life we knew we found the perfect location here in North Georgia.
We truly felt this location would fulfill the needs of our guests. Our lodge offers peace and serenity, as it is located only 10 minutes from the historic city of Dahlonega and close to wineries, waterfall hikes, the Appalachian Trail, cycling, shopping, and restaurants. The beautiful sunsets in the mountains will take your breath away.
Combined with our many accommodation options and the amenities we offer, our Bed and Breakfast provides the perfect vacation for whatever your needs. Whether a family gathering or a romantic getaway our lodge will provide the perfect setting.
We enjoy meeting wonderful people from all different places. We hope to see you soon!
Carmine & Anna Marie Gargano
Note: Carmine & Anna Marie purchased the lodge on 7/29/21.
Don McElliott, Innkeeper since 2012, continues to serve as Innkeeper/Manager.
Tim & Dianne Quigley will continue to live next door and operate the Waterfall Cottage as a vacation rental.