Wineries of North Georgia: Cottage Vineyard and Winery
As you drive down Adair Mill Road past Loganberry Heritage Farm past the bucolic scenery, you may say to yourself myself, "Did I miss it?" You haven't seen a single solitary person, only donkeys and cows, for the past several miles.  All of the sudden there it is, clear as day, perched atop a prominent treeless hill. The seven flags at the hill's crest are a clear sign that you're in the right place.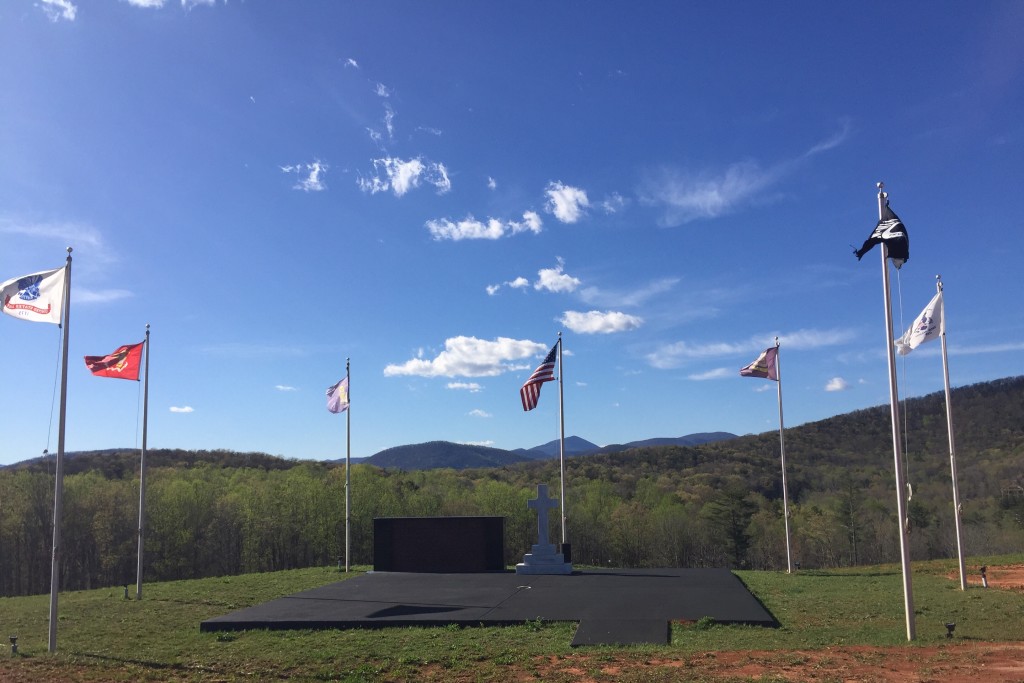 The flags are Jim and Sandra Penner's, the owners of Cottage, way of honoring those who've sacrificed so much to ensure our freedom, our Armed Forces. The flags are a part of The North Georgia Honor Wall memorial. After starting Cottage Vineyard & Winery, Jim & Sandra wanted to create a place to honor those who have served (living or deceased) or who are serving in the United States military.
Jim himself is a retired Air Force veteran of 24 years who served in Vietnam. After serving in Vietnam, Jim was assigned to a post in Germany where he grew to appreciate the complex and full-bodied wines made in Germany's Rhine River region. While stationed there Jim also had the opportunity to travel to France and Italy, growing his knowledge and appreciation of the wines of Continental Europe.
After retirement, Jim and Sandra moved to the mountains of North Georgia where they began winemaking as a hobby. The end result of that passion is The Cottage Vineyards & Winery.
Cottage features a number of traditional dry red and white wines, alongside some of the sweeter Georgia muscadine wines, and even a port. Dry whites include their Viognier, their driest white. It is reminiscent of the sauvignon blancs of New Zealand—dry, citrusy, and notes of pineapple. Also notable among the whites is their Reserve Chardonnay. This wine is not just aged in oak, it's also fermented and aged in oak. One would think that the vanilla and tannins from the oak would be overwhelming; however, that's not the case with this wine. While oaky and buttery, this is an incredibly well-balanced yet complex wine. Definitely ideal for summertime sipping on their patio overlooking the moutains.
Regarding the reds, Cottage's Cabernet Franc is an interesting wine, light and delicate with notes of dark fruit but not too sweet. On the other end of the spectrum is their Cabernet Sauvignon. Big bold and beautiful. Plenty of oak and a dryness that leaves you wanting more. For a more comprehensive list of their wines and further information, visit Cottage's website.
Cottage Vineyard & Winery's impressive selection of wines isn't the only reason to pay them a visit. Cottage's views are some of the best in the area. The view from the The Honor Wall is one of the few 360 degree views in the area. Not to mention, Cottage has cornhole boards. The only thing better than playing cornhole outside with friends on a summer day, glass of wine in hand, is doing so with views of distant Mount Yonah. Check out the view for yourself!
While a Google 360° view is certainly a handy tool, the way to experience Cottage is to schedule a weekend or weekday getaway in Dahlonega and see it for yourself. Long Mountain Lodge offers Winery Tours to our guests, featuring commercial transportation to and from the Lodge, lunch at a winery, and tastings at three of our local wineries. So, give us a call or book your stay at the Lodge online today.